Baseus Universal Super Car Mount Holder for iPhone Smart Phone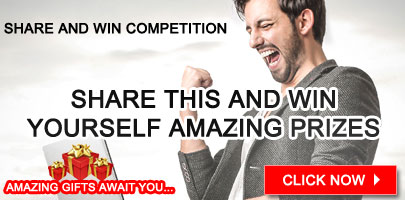 Rs. 2,099.00
Limited Stocks Remaining! Order Now
The appearance is concise fashion exquisite, comfort grip.
The back clamp arm can be adjusted, the maximum width is 93mm, the side with the anti-skid pads, safer and more stable.
Connection arm can remove the reversible, the circular joint can rotate in 360 degrees swing, to meet the different needs of perspective.
Baseus Universal Super Car Mount Holder for iPhone Smart Phone Product Features:
1. The appearance is concise fashion exquisite, comfort grip
2. The back clamp arm can be adjusted, the maximum width is 93mm, the side with the anti-skid pads, safer and more stable
3. Connection arm can remove the reversible, the circular joint can rotate in 360 degrees swing, to meet the different needs of perspective
4. The bottom of the bracket with the magic sucker, plus a fixed buckle can be long adsorption, applicable to the dashboard
Baseus Universal Super Car Mount Holder for iPhone Smart Phone Product Specification:
General

Compatible with
for Apple: for iPhone 6 Plus, for iPhone 6,for iPhone 5S,for iPhone 5C
Sony: Xperia Z3 / D6653
Samsung: Galaxy S5 / G900, Galaxy S5 mini / G800, Galaxy Note 4 / N910, Galaxy Alpha / G850F, Galaxy S4 mini / i9195, Galaxy Note 3 / N900, Galaxy S4 / i337
HTC: One E8, One / M8 mini, One M8
Package weight

| | |
| --- | --- |
| One package Weight | 0.15kgs / 0.33lb |
| One Package Size | 14.4cm * 14.4cm * 5.5cm / 5.67inch * 5.67inch * 2.17inch |
| Qty per Carton | 60 |
| Carton Weight | 10.1kgs / 22.27lb |
| Carton Size | 57cm * 45cm * 31cm / 22.44inch * 17.72inch * 12.2inch |
---