4 in 1 CAR G7 Bluetooth FM Transmitter with Bluetooth Car kit USB Car Charger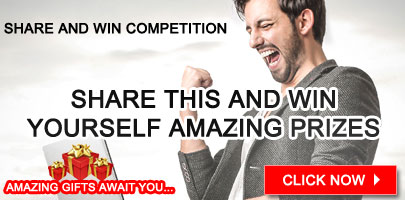 Rs. 2,600.00
Limited Stocks Remaining! Order Now
Professional level Bluetooth Module, FM transmitter.
LED display window, Line audio input.
Supporting playing music by USB disk, Supporting MP3/ MAV/ WMA/ FLV music format.
Answer/hang up/reject/redial calls via Bluetooth
Bluetooth stereo music play.
4 in 1 CAR G7 Bluetooth FM Transmitter with USB Flash Drives TF Music Player Bluetooth Car kit USB Car Charger
This product is a special Bluetooth car charger mp3 player. Adapt professional high-performance Bluetooth Module. Built-in mp3/wma decoder chip that can transmit music flies inside the USB disk to car stereo via wireless. Besides, during the Bluetooth is connecting , you can play the phone's music and FM transmitter to Car Audio, perfect , as calling incoming automatically switches to the speaker's state, call end then automatically back the music player. So you do not do any modifications, easily enjoying the music and answer the call in hand-free mode while you are driving, which ensure the driving safety while enjoying music.
4 in 1 CAR G7 Bluetooth FM Transmitter with Bluetooth Car kit USB Car Charger Product Features:
Professional level Bluetooth Module
FM transmitter
LED display window
Line audio input
Supporting playing music by USB disk
Supporting MP3/ MAV/ WMA/ FLV music format
Answer/hang up/reject/redial calls via Bluetooth
Bluetooth stereo music play
Call Echo Cancellation and Noise Reduction( CVC ) technology
Dual USB output voltage, provides powers to other devices up to 5V/2.5A
Automatic memory function of power failure frequency point
4 in 1 CAR G7 Bluetooth FM Transmitter with Bluetooth Car kit USB Car Charger Product Specifications:
Color: Black & Golden
Rated operating voltage: 12V-24V
Working Voltage limits: 9-26V
USB Output: 5V/2.5A
Working Temp: 0-50°
Support Play format: MP3 WMA WAV FLV
SNR: >60db
Distortion: <0.1%
Frequency Response: 20Hz-15Khz
Left and right channel separation: >60db
BT Version: Version 2.1+EDR
Bluetooth sound processing: A2DP(Advance Audio Distribution Profile)
Bluetooth transmission distance: 10M
Bluetooth microphone effective range: 0.5-2M
FM transmission frequency: 87.5-108Mhz
FM transmitter mode: Stereo digital PLL locking
4 in 1 CAR G7 Bluetooth FM Transmitter with Bluetooth Car kit USB Car Charger Product Package Includes:
1x Bluetooth FM transmitter Car Charger
1x Audio Cable
1x User Manual
---