Original Remax VR BOX VR RT-V01 Virtual Reality 3D Glasses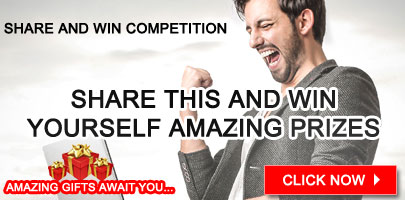 Rs. 3,499.00
It is suitable for mobile phone, PC, TV box, MID, gamepad, etc.
Equipped with the anti-blue ray glass to protect your eyes.
The enhanced version 3D glasses use aspheric optical resin lenses, lowering the distortion degree and giving you more wonderful 3d experience.
Adjustable headband is suitable for different need.
Original REMAX Cardboard VR BOX Head Mount Plastic VR Virtual Reality 3D Glasses For 4-6 inch IOS and Android Smartphones
Original Remax VR BOX VR RT-V01 Virtual Reality 3D Glasses Product Specifications:
Material: ABS+PC
Video Input: Cell phone
Lens material: Aspheric optical lens
Compatibility: For Android, For IOS and others
Original Remax VR BOX VR RT-V01 Virtual Reality 3D Glasses Product Features:
– It is suitable for mobile phone, PC, TV box, MID, gamepad, etc.
– Equipped with the anti-blue ray glass to protect your eyes
– The enhanced version 3D glasses use aspheric optical resin lenses, lowering the distortion degree and giving you more wonderful 3d experience
– Adjustable headband is suitable for different need
– Adjustable pupillary distance and focal distance, convenient to use
– Light weight and compact, easy to carry
– Suitable for the phone ranges from 4-6.inches
– Do not use the mobile phone while charging
Original Remax VR BOX VR RT-V01 Virtual Reality 3D Glasses Product Package Included:
1x VR Box With
1x User's Manual
1x Packing Box
1x Colth
---